Idaho Food Bank Fund – Grant Application
Note: Grant Applications will be accepted from July 1, 2016 through August 1, 2016
Instructions for Completing the Online Form
Please review the Grant Guidelines and instructions prior to completing your application.
Please Note: Which web browsers do you support?

The online form works with the current major release and 1 past major release of the following browsers. Internet Explorer, Firefox (PC & Mac), Safari (PC & Mac), Chrome (PC & Mac). For example, at this writing, the current release of Internet Explorer is version 11. That means Internet Explorer version 11 and version 10 should work. Internet Explorer versions 6,7,8 & 9 may not work properly with the online form. The other option is to use the PDF version of the form available below.
1. Complete all fields within this application.  If  there is no information to supply, type "N/A" in the field. If you have failed to complete one of the fields, you will receive a warning after you click the "Submit Application" button, and the incomplete field will be highlighted on the form.
2. We suggest that you prepare and save your responses in advance in Microsoft Word or another word-processing program and cut & paste into the form when you are ready to submit. This year, a new version of the on-line form allows completing portions of the application and saving, then returning to fill out later.
IF you use this feature, you will receive instructions on saving the form and you must use a valid email address for retrieval. Note: If you do not receive the email (for instance you enter it incorrectly) there is no way to retrieve the form, so it is important to have a back-up!
3. Please adhere to the word limits specified in the questions. Most word processing software can provide you with a word count. Text that exceeds the word limit will not be considered when reviewing your application.
4. Check for a confirmation email after you submit the form. When you are ready to submit, enter the security code at the bottom of the form and click "Submit Application." You will see a green note confirming that the form was submitted successfully. You will also receive an email copy of your application sent to the email address you included on the form. Please check that you have recieved this confirmation email (you may need to check your junk mail folder). If you did not receive a confirmation email, please contact us.
Grant Application Forms
Idaho Food Bank Fund PDF Application Form
Instructions for Completing the PDF Form
IF you use the PDF Version of the form, do not fill it out in the browser! Save it to your workstation and use Adobe Reader to fill it out and submit it. You can save the form while you are working on it. Do not use the Macintosh Preview program to fill out the form and submit it – it will not submit the form fields.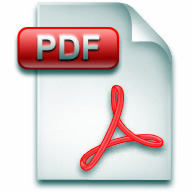 You can download the most current version of Adobe Reader here

For questions, problems or more info please e-mail us at grants@idahofoodbankfund.org
Or contact (business hours M-F):
Michael Shumann
Grants Coordinator
(208) 577-2682